This is a summary of the incidents that GCRG has been involved in since it started using SARCALL in Nov 2011
Summary
| Incident Type | Cave | Mine | Well | Animal recovery | Land search | Support to authorities | Alert | Total |
| --- | --- | --- | --- | --- | --- | --- | --- | --- |
| 2023 | 0 | 0 | 0 | 1 | 1 | 0 | 0 | 2 |
| 2022 | 0 | 0 | 0 | 0 | 3 | 0 | 7 | 10 |
| 2021 | 1 | 0 | 0 | 0 | 11 | 0 | 2 | 14 |
| 2020 | 1 | 0 | 0 | 0 | 8 | 0 | 2 | 11 |
| 2019 | 0 | 0 | 0 | 0 | 12 | 0 | 1 | 13 |
| 2018 | 0 | 0 | 0 | 0 | 2 | 1 | 0 | 3 |
| 2017 | 1 | 0 | 0 | 0 | 1 | 0 | 0 | 2 |
| 2016 | 0 | 0 | 1 | 0 | 0 | 0 | 0 | 1 |
| 2014 | 1 | 0 | 0 | 0 | 0 | 0 | 0 | 1 |
| 2013 | 0 | 0 | 0 | 1 | 0 | 0 | 0 | 1 |
| 2012 | 0 | 0 | 1 | 0 | 0 | 1 | 2 | 4 |
| 2011 | 0 | 1 | 0 | 0 | 0 | 0 | 0 | 1 |
| Total | 4 | 1 | 2 | 2 | 38 | 2 | 14 | 63 |
Incident reports
Incidents last updated: 2 Apr 2023

Highnam
18:16
28-03-2023
An initial callout was made to the Wardens at 18:16 from SARA requesting assistance to search for a high risk missing person in the Highnam area & the Land Seach team was called out at 18:23 to assist. At 18:37 the team was stood down after the missing person was located

Green Moss Pot
09:00
28-01-2023
Recovery of two deer who had died in GMP. 7 GCRG.

Standish Woods (Stroud)
08:06
16-11-2022
Request to assist SARA in Standish Woods. Personnel available 1 GCRG but not needed, stand down at 08:43.

Lydney
10:50
03-10-2022
Request to assist SARA. Request for availability only - Personnel available 1 GCRG, 2 joint GCRG/SARA.

Lydney
13:12
01-10-2022
Request to assist SARA. Standby only for GCRG

Coalway
07:09
18-08-2022
Request to assist SARA. Request for availability only, stand down at 10:37.

Littledean
08:49
13-08-2022
Request to assist SARA. Standby only GCRG.

Highnam
12:18
07-08-2022
Request to assist SARA. Stand down at 12:48 when misper located. Personnel 2 joint GCRG/SARA

Churchdown (Gloucester)
03:27
27-07-2022
Request to assist SARA. Stand down at 04:37 when misper located. Personnel 1 GCRG, 2 joint GCRG/SARA.

Cirencester
01-05-2022
The GCRG Land Search team was called out to help search for a missing person in the Cirencester area. On 4 May, the police located the person outside the county.

Cleeve Hill (Cheltenham)
13-01-2022

Robinswood Hill (Gloucester)
13-01-2022
Request to assist SARA. It was a great evening to be out walking. Frosty but clear and for those of us who had the top of the hill to search we were rewarded with a fantastic view out over the Severn Valley. While there the call came in to return to the RV. The missing person had been located. A great result

OFD
14:33
06-11-2021
Rescue of George Linnane from OFD. 54h rescue - longest recorded British cave rescue.

OFD
19:09
04-09-2021
At 19:09 GCRG was put on standby to assist SMWCRT with a rescue from OFD, Pendulum Passage. At 19:40 GCRG was stood down as the casualty was a 'walking wounded'.

Nibley
24-08-2021
At 08:58 SARA requested assistance for a missing person search in Nibley. At 14:12 the GCRG personnel were stood down. 1 GCRG responded and attended; 3 responded as available in the afternoon but were not required.

Dursley
17-08-2021
03:00 Call out to assist SARA with search for missing person. Dursley Gloucestershire. RV 0400 hours at Dursley Police Station. 11:33, team stood down as the missing perspn was found by a member of the public

Tidenham (Forest of Dean)
30-07-2021
At 09:36 SARA requested GCRG assistance for a missing person near Tidenham. 10:32, 3 GRG members report available from PM onwards; 17:56 team stood down for the night & later in the evening the team was stood down completely. On 1 Aug the police suspended the search, pending an investigation.

Forest of Dean
08-07-2021
At 18:31 SARA requested assistance from GCRG for the search of a missing person in the Forest of Dean. 3 GCRG responded that they'd be able to help but the search was then stood down by 19:15.

May Hill
31-05-2021

Over (Gloucester)
29-04-2021

Bishops Cleeve (Cheltenham)
16-04-2021

Long Newnton (Tetbury)
05-04-2021

Hartpury
19-03-2021

Forest of Dean
27-02-2021

Churchdown (Gloucester)
23-02-2021

Stroud
13-02-2021
At 03:05 on Saturday SARA requested assistance from the Land Search team of GCRG to search for a missing person in the Stroud Area of Gloucestershire. The GCRG team where deployed at lunchtime to carry out searches in a number of places in and around Stroud. Following nothing having been found and further intelligence having been received and followed up by the police we were stood down at about 18:00 hours for the night to recommence searching at 09:00 the following day the 14th February. The team was stood down at 08:26 before deployment as the police had found the missing person. 7 GCRG

Nailsworth
29-12-2020
GCRG Wardens were approached by GFRS for assistance in locating a missing individual and potentially linked to smoke seen coming from one of the Nailsworth mines at the W. GFRS wanted GCRG help if it was necessary for an underground search. GFRS later reported that the individual had been located in Nailsworth and cave rescue help was no longer required.

Cirencester
23-11-2020
The Land Search team was called out early this morning to search for a missing male from Cirencester. 4 GCRG attended with 3 more available in the evening. The male was found at approximately 15:00 hours and the team stood down soon after following the man being given the necessary help from the police.

Stroud
22-10-2020
Land Search call out at 17:18 to assist SARA with a search for a high risk missing person in Stroud. Team was stood down 10 - 15 minutes later as Misper was found safe and well. Nearly had at least 3 less for the GCRG AGM (held later that evening) as they were on route.

Noxon Park iron mine
18:00
11-10-2020
At approx. 18:00, GCRG members were placed on a full callout (and told to assemble at the depot) for a group of cavers who had been caving in Noxon Park and were subsequently reported overdue. Approx 15 mins or so after the first SARCALL the GCRG members were stood down when the group, who'd safely exited the mine, phoned their 'contact' to state they were out and all ok.

Quenington, near Cirencester
12-09-2020
Land search called out at 17:45 to assist SARA in a land search for a high risk missing person. RV was Quennington near Cirencester. The team searched until 01:00 the following day and were stood down to resume the following morning. The following morning the team was contacted to be told the Misper had been found safe and well. 5 GCRG personnel attending.

Cirencester
05:04
22-08-2020
SARA (Severn Area Rescue Association) asked for the assistance of GCRG Land Search team to search for a vulnerable missing person in Cirencester. 5 or so minutes after arriving the police took a call informing them the misper had returned home. Once 2 Advanced First Aiders had attended the house and assessed the casualty we were all stood down. 4 GCRG attended, 2 on stand by.

Upper Rissington
03-05-2020

Soudley (Forest of Dean)
24-04-2020
The Land search team were called out at 10:00 hours on 24th April 2020 to assist SARA in searching for a high risk missing person who had gone missing the previous day from Soudley. The GCRG personnel RV'd at Dean Heritage Centre where they assisted SARA with searching various locations around Soudley. The missing person was located on a hillside in Soudley by a police team. SARA casualty carers attended to the person and GCRG personnel assisted them in carrying the individual down to a land ambulance; carried out traffic control on the road before handing over to the ambulance crew and transferral to hospital.

Berkeley
05-04-2020
Assisting SARA. Kev & Rachel joined Martin Holloway's team and set about a few areas to search. Having searched these areas with nothing found, they ended up close to the initial RV point on the A38. As per search protocol they carried on the search of the road side whilst returning to the RV. It was on this return that Martin found the missing person in a 1.5 metre deep ditch at the side of the road. Martin carried out the initial assessment of the casualty and Kev assisted with the aftercare before we helped her up the bank and into a waiting police van to keep her warm. Rachel stayed at the roadside and ensured all necessary communication was relayed to control and carried out a final search of the ditch afterwards for any personal possessions missed. Of particular note, the importance of carrying out transition searching from the end of a search area back to the RV if ever involved in a land search. In this case it possibly saved a woman's life.

Mickleton (Chipping Campden)
14-02-2020
GCRG Land search team called out by SARA at approximately 19:00 hours to search for a high risk missing male in Mickleton near Chipping Campden. The team assembled at Stow-on-the-Wold Police Station to await deployment details, during this time food was delivered to before tasks were assigned. There was a delay as SARA wanted to complete a search of a specific woodland where the person's van had been found. During this search the person was sadly found deceased. The team waited whilst the relevant police enquiries were carried out before GCRG personnel assisted SARA in the recovery of the body from the bottom of a steep wooded area, to the roadside for the undertaker to take over. 6 GCRG personnel involved. A letter of thanks was subsequently made to SARA (and passed to the GCRG personnel) from the mother of the deceased person, thanking all who were involved in finding him and treating him with care and respect. She intends to plant some bulbs at the location where he was found.

Staunton
01-01-2020

Cheltenham
12-12-2019

Newnham
23-11-2019

Lydney
03-11-2019

Winchcombe
23-10-2019

Huglith Baryte Mine (Shropshire)
07-09-2019
4 GCRG members were put on standby during the evening to help out MCRO (Midland Cave Rescue Organisation) with a dog rescue from the mine. They were not required.

Leckhampton (Cheltenham)
04-09-2019

Lydney Harbour
27-08-2019

Bream
16-08-2019

Stow-on-the-Wold
19-07-2019

Cirencester
12-07-2019

Cirencester
29-06-2019

Stinchcombe Hill
27-06-2019

Cirencester
10-04-2019

Robinswood Hill (Gloucester)
08-09-2018
In the early hours of 8th September, a number of GCRG members were called upon to help out with a search around the area of Robinswood Hill, Gloucester. By early evening all were stood down.

Cirencester
04-06-2018
A warden received a call from the SARA Land Search Manager at 21:43 asking for assistance in an urgent land search in Cirencester for a vulnerable young male who had been missing for 10 hours. The warden sent out a SARCALL to the GCRG Land Search Team, 4 personnel were available. They assembled at Cirencester police station with SARA personnel. After a briefing, everyone split up into different teams searching parkland and wooded areas in and around Cirencester for the missing male. All areas requiring searching were searched by 02:30 the following morning and everyone returned to the police station for a debrief and well- earned brew. The decision was made that the search be ceased overnight and resumed the following day so everyone were stood down. The following morning the missing person was located safe and well and so there was no need to call GCRG out again

Gloucestershire
01-03-2018
In early March 2018, 3 GCRG members used the GCRG landrover and their own personal 4x4 vehicles to assist the local authorities with the transportation of essential staff around the county while the roads were impassable for normal vehicles.

Cowshill Cave
13:30
03-05-2017
GCRG received a phone call from Gloucester Fire and Rescue Service to inform him that Gloucester Police had received a call from the farmer at Cowshill expressing concerns about a grey van parked near to Cowshill cave that had been there for over 8h and he was worried as the cave sometimes had bad air problems. From the vehicle description the van belonged to a known caver so other members of his digging team were assembled and made their way to the site, in addition to a police officer. Underground they were greeted by a very cheery caver who had decided that as time had got on he would wait underground for his digging team who were coming later anyway rather than return to the surface. All three exited safe and well.

Minchinhampton
04-04-2017
On Tuesday 4th April, GCRG were called out by the police to search for a lady from Minchinhampton, with mild dementia, who had been reported missing after she failed to return home from walking her dog. After 2 days of systematic searching Hazel was found alive and in good spirits and was helped to an ambulance.

Tetbury
14-05-2016
Early in the evening GCRG was called out to assist GFRS with the rescue of a 58 year old female who had fallen 15m down a well in the back garden of a house in Tetbury. A GCRG member went down to take a look and unfortunately the lady was already deceased.

Otter Hole
05-05-2014
Sump closed: 09:00; Sump Opened: 15:15; Border Caving Club; A GCRG warden was at the Otter Hole bath/wash-off point to record the caving party when they came out and washed off. On the Sunday evening they had spoken to the party leader on the phone and a provisional time of 16:30 at the bath had been agreed. When this time came and went there were not any immediate concerns but as time went on and 19:15 was reached and there was still not any sign of the group (now four hours into the 'open sump cycle' they started to become a little concerned. At 19:21 he phoned another GCRG warden and left a message. They phoned back at 19:23 and he explained the situation and his level of concern. It was by this time raining quite steadily. At 20:20, in light of the continuing no show of the party, it was decided to send out a SARCALL message to the GCRG wardens advising them of the situation. The on site GCRG warden would head down to the cave entrance to set up the in-cave phone. They reached the cave at approximately 21:00. While opening up the cave gate he heard a caver approaching. This turned out to be the party leader who reported that the party were all ok but were travelling very slowly. She had left them at Sandy Chamber so that she could move on ahead and exit sooner as she had a call-out set up for 22:00. The sump had been passed at 19:00. The wardens spoke at 21:07 to advise him of the updated situation and to say that he would contact him again when all of the remainder of the party were out of the cave (this call was made at 21:58). A further call was made at 22:46 to confirm that everybody was now back at the car park.

Brownshill (Chalford, Stroud)
19-12-2013
Following an initial discussion with the GFRS, one GCRG team member went underground (Mine Passage). Approximately 15m from the entrance the mine passage hit an ongoing natural rift that was emitting a strong draught. This was quite low and tight but by removing a few rocks forward progress was made and the dog could be heard down below but not seen. Reporting back to the surface / GFRS & the dog owner. Digging would be required from within the cave as any digging down from the surface would result in a collapse and very likely loss of the dog. Ermin Plant were contacted by the dog owner for trench props and also a stock of timber was secured. Due to the low nature of the passage it was decided to enlarge the route forward removing a large quantity of rocks. One of the trench props was used to support the left hand wall as a precaution. Although GFRS personnel came underground this was only in a support role, assisting with the removal of the dig spoil. GCRG got the first glimpse of the dog at approximately 19:20 down in the bottom of the rift. The dog was active and moving around despite having been in the cave for 5 days by this time. Water was poured down to it and it lapped it up but was not able to climb back up the rift and despite hanging upside down we could not reach the dog. Fortunately the dog was fitted with a harness and a hook was manufactured from a wall tie that was taped to a drainage rod provided by GFRS. Armed with this tool we were able to encourage the dog and then hook its harness and haul it up the rift. It was then passed through the chain of diggers and Kevin had the honor of taking it back to the surface and presenting it to a very emotional but very grateful owner. The dog was taken immediately to a local vet for a checkup and pronounced fit and well apart from being a little dehydrated.

Wet Sink / Slaughter Stream Cave
24-11-2012
RFDCC party in the cave; concerns over their safety due to recent very heavy rain. SARCALL used to inform the Wardens of the situation & place the membership on standby. SMWCRT Wardens placed on standby. Party subsequently exited the cave with no assistance. SARCALL used to inform the GCRG members to stand-down. SMWCRT Wardens advised accordingly.

Symonds Yat Rock
08-11-2012
GFRS received a call indicating that a climber had fallen at Symonds Yat. However there was some confusion regarding the location as the word 'cave' had been used. One GCRG attended the incident with the GFRS Cliff Team dealing with the casualty. GCRG remained on site until the casualty reached the waiting ambulance. The incident did not require a callout to the membership.

Murrells End (Hartpury)
24-10-2012
GFRS received a call regarding a builder who had fallen down a well & requested that GCRG attend. One GCRG member attended the site and liaised with GFRS who lowered a ladder down to the casualty and despite requesting that he remain at the bottom until he had been fully examined by a paramedic, he climbed out of the well and then complained of a back injury and was taken off to hospital.

OFD
06-09-2012
A GCRG warden received a late night call from S&MWCRT to inform him that a caving party were overdue from a trip into OFD. An initial search had taken place but had failed to locate the party. A request to place GCRG on standby and prepare a team with experience of OFD was made. Another warden was tasked with liaising with Toby at the SWCC and during one call, notification was received over the radio that the party had exited the cave. A further SARCALL message sent out to the group's members informing them to stand down.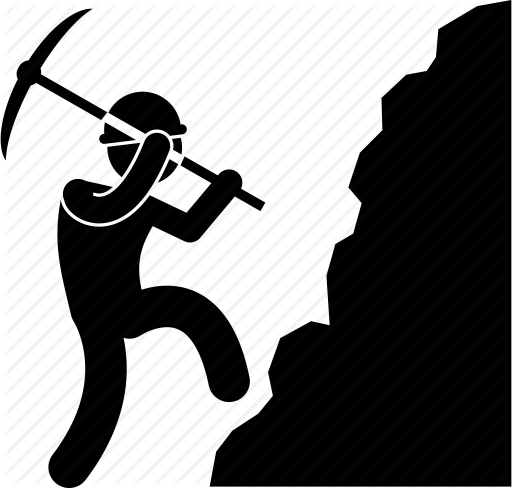 Snailbeach Mine
16-11-2011
A small party of cavers had entered the mine to explore down to one of the main levels within the complex and had reached this via a series of SRT pitches and fixed ladders. While descending the last of the fixed ladders a female member of the party suffered an epileptic fit. This resulted in her falling off the ladder to the floor. She suffered a number of further fits and following an initial examination by her boyfriend (trainee Paramedic) she reported that she had lost the feeling in her legs and was inconsiderable pain around the pelvis and as such would not be able to make her own way out of the mine. The leader of the trip despatched another member of the party back to the surface to raise the alarm. (Purely coincidentally, her final resting position following the accident was within mm of where the casualty for the exercise had been placed back in September). The initial call was made to one of the Midland Cave Rescue Organisation (MCRO) controllers who in turn informed the West Mercia Police and also requested GCRG attendance at 21:40. The GCRG Land Rover arrived at Snailbeach village hall (incident control location) at 01:45 (many other GCRG members were already on site). The 90m Chapel Shaft, although involving a much longer single haul than other routes, would provide for a much speedier exit route for the casualty back to the surface and was the preferred choice. Hauling time for the shaft was approximately 25 minutes. Once the stretcher was within approximately 5m of the top of the shaft, hauling was stopped and the casualty informed that it was now necessary to adjust the stretcher into a vertical position so as to pass through the restricted opening in the shaft top. Some manual assistance was required to get the stretcher out of the shaft but this all went very well and the casualty reached the surface at 03:30 and was soon transferred to a waiting ambulance.